Eat and drink like a king
Warm wooden decoration and open kitchen of our à la carte Restaurant "Kralj Tomislav", named after the first Croatian King Tomislav (925), gives the impression of intimate and domestic atmosphere.
With a selection of high quality wines and weekly seasonal menus, you can enjoy the fine tastes of Croatian art kitchen for only 155kn per person. The restaurant is ideal also for organizing private celebrations for up to 70 people (anniversaries, birthdays, engagements, christenings and similar festive occasions). Innovative blend of traditional Croatian regional dishes, interpreted in a new and exciting way, accompanied with premium Croatian wine, all carefully created under the guidance of our award winning Chef, Matija Balent, will create memories.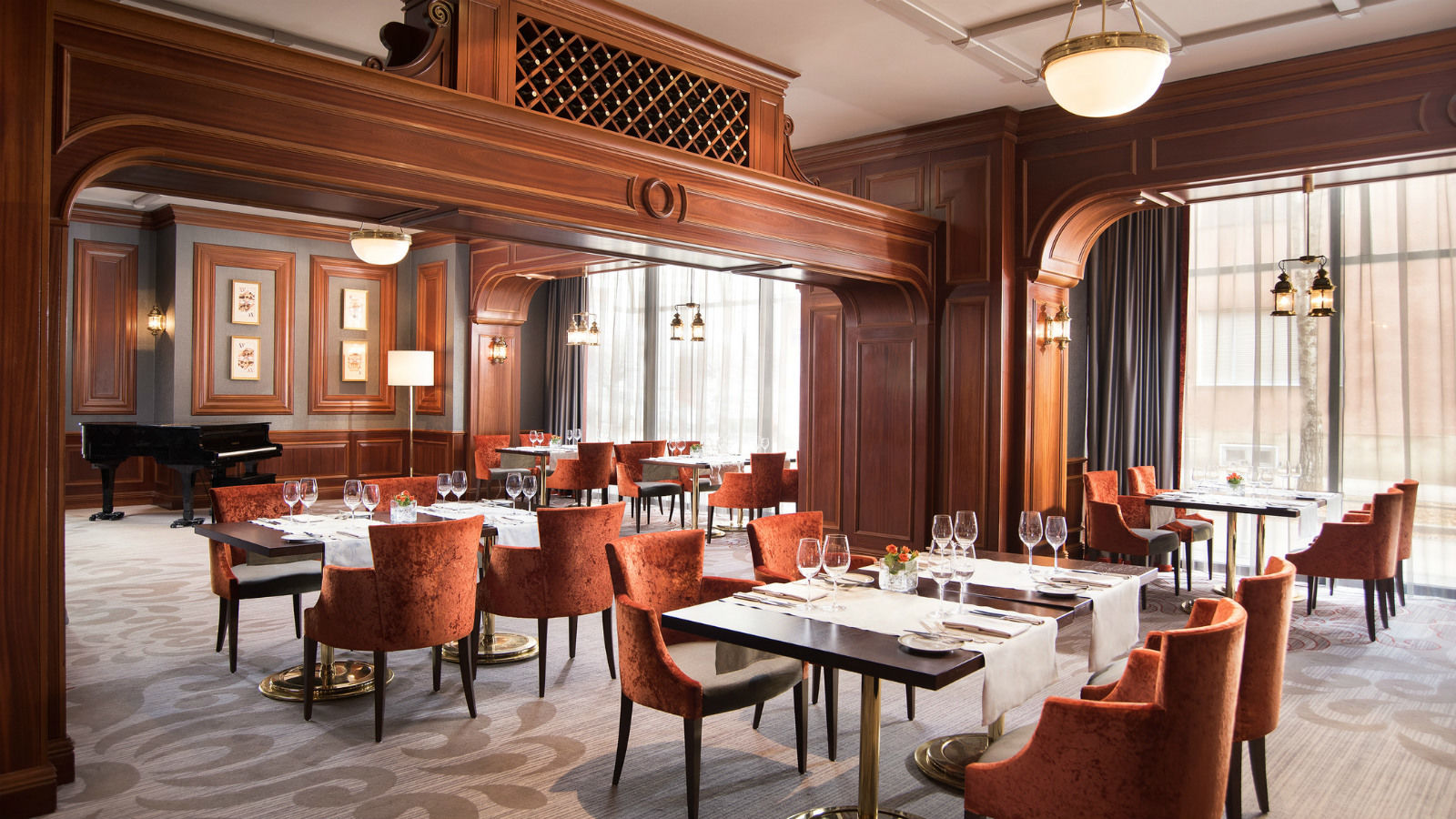 Want to Know More?
Visit our dedicated website
Cuisine
Traditional Croatian and modern international cuisine
Gallery from our Restaurant
Our Specialities
Family Sunday lunch
Complimentary parking and a welcome drink
You're invited to visit us every Sunday between 12:00 PM and 04:00 PM to enjoy our rich buffet Sunday family lunch. Leave all the kitchen hard work behind, relax and treat your loved ones with sumptuous dishes from our extensive buffet menu.
The price of the Family Sunday Lunch is 175,00 kn per person and includes a rich buffet lunch, a complimentary glass of sparkling wine or juice or water (mineral/natural) and a complimentary parking during the lunch. Family Sunday lunch is complimentary for children under the age of 6, whereas we offer 50 % discount for children between 6 and 12 years of age.
Croatian cuisine
The best of national gastronomy offer
We would like to present you the renowned dishes of the five Croatian regions that represent a "trademark" or a stand-out dish for the regional cuisine.
The recipes of those dishes were carefully selected by our culinary team and enriched with a modern twist, carefully considering and respecting the original recipe and the tradition. From the dish named "Štrukli" from Zagorje, or Škradin risotto, Međimurje pie/strudel to "Imotski cake" or "Dubrovnik rožata"... we are presenting the lavish abundance of the Croatian cuisine, diversity of Croatian regions and thrilling history that inspired us to prepare the best national dishes in Zagreb. Learn more about our story »
Zagreb heart-shaped cake
Irresistible take-away offer in practical packaging
If you would like to enjoy in various layers of thick chocolate, accompanied with a special secret ingredient, all forming a heart-shaped cake, then our original masterpiece, the Zagreb cake is the perfect choice for you.
We will gladly prepare this cake and carefully wrap it up to go, so that you could savour it at your office or in the cozy environment of your home.
Zagreb cake serves 6 persons and it costs 145 kn per cake.
Book Now your Table
Book Now your Table
Weekly changing seasonal lunch option
Join us for our weekly seasonal menu available at the King Tomislav Restaurant or Café Imperial and indulge in daily changing Croatian delicacies for a healthy and seasonal lunch option.
Weekly Lunch Menu | 155 kn per person
Terms & Conditions
© 2018 Marriott International, Inc.